Once Upon a Diamond Press Release – Rizzoli, New York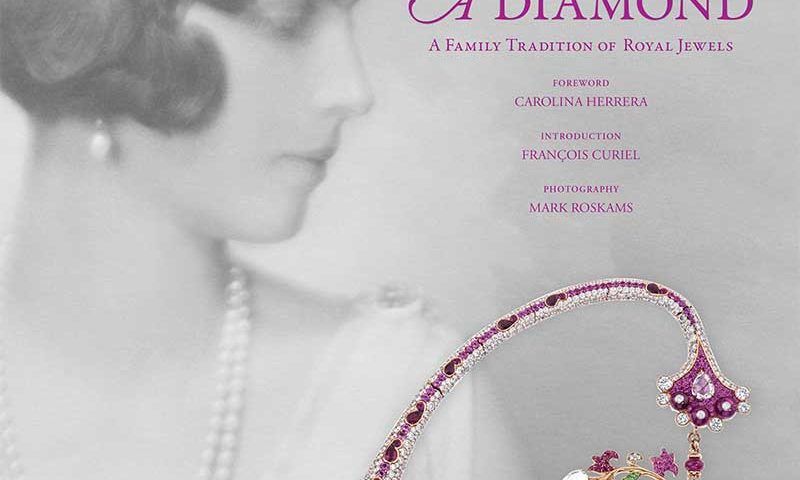 Press Release of Once Upon a Diamond
A family tradition of royal jewels
as published in Rizzoli New York
In Once Upon a Diamond renowned jewelry designer Prince Dimitri of Yugoslavia recounts the history of his royal lineage through the language of the extraordinary jewelry designed for and collected by his family which encompasses royalty from Italy, Greece, Belgium, Russia, and Yugoslavia.
Among the royals whose stories are richly illustrated in this volume are Prince Dimitri's paternal grandparents Prince Regent Paul and Princess Olga of Yugoslavia; Grand Duke Vladimir and Grand Duchess Maria Pavlovna of Russia; his great-grandparents Prince Nicolas and Princess Helen of Greece as well as his maternal grandparents King Umberto II and Queen Marie-José of Italy.
The exquisite photography and family albums of Grand Duchess Elena of Russia (later Princess of Greece and Prince Dimitri's great-grandmother) present remarkable never-before-seen images of prerevolutionary life of the Russian imperial family, their court, and their many European royal family members and friends. Of special note is the exquisitely reproduced inventory notebook of the jewels belonging to Grand Duchess Elena Vladimirovna. Each jewel is recorded in elegant penmanship accompanied by a detailed watercolor illustration. This luxurious tome also includes exclusive and previously unpublished designs by Prince Dimitri that channel his family's historical connoisseurship into timeless and elegant contemporary jewels.
Brimming with 150 illustrations and photographs—both archival and contemporary—Once Upon a Diamond is pure catnip for anyone whose interest encompasses the history of high jewelry as well as the fascinating lineage of European royalty.
About: Prince Dimitri founded his jewelry company in 2007 after a longtime position as senior vice president of jewelry at Sotheby's auction house and later head of jewelry at Phillips de Pury & Luxembourg. Lavinia Branca Snyder is a writer and the author of Equestrian Life: From Riding Houses to Country Estates. Her lifelong passion for jewels dates to when she started her professional career at Bulgari Jewelers; she also holds a degree in gemology. Carolina Herrera is a fashion designer. François Curiel is chairman of Christie's Europe and Asia and head of its global luxury division. Mark Roskams is a New York–based photographer. His work has been featured in numerous publications including Architectural Digest and Elle Decor. His books include Masseria: The Italian Farmhouses of Puglia, Inson Dubois Wood: Interiors, and Equestrian Life: From Riding Houses to Country Estates.
Credit for the book must read: Once Upon a Diamond: A Family Tradition of Royal Jewels by Prince Dimitri with Lavinia Branca Snyder. © Rizzoli New York, 2020. Select press images will be made available and must be credited on a case-by-case basis, but no image may be used, in print or electronically, without written consent from the publisher. Serial rights are available; please contact Pam Sommers @ 212 387 3465 or psommers@rizzoliusa.com.
Once Upon a Diamond: A family tradition of royal jewels
By Prince Dimitri with Lavinia Branca Snyder
Foreword by Carolina Herrera, Introduction by François Curiel
Photographed by Mark Roskams
Hardcover / 10" x 13" / 288 pages / 350 color and B&W photographs
$85.00 U.S. / $100.00 Canadian / £65.00 U.K.
ISBN: 978-0-8478-6691-5 / Rizzoli New York
Release date: September 2020